Data Centre Pause in Singapore and Why This Matters to Your Business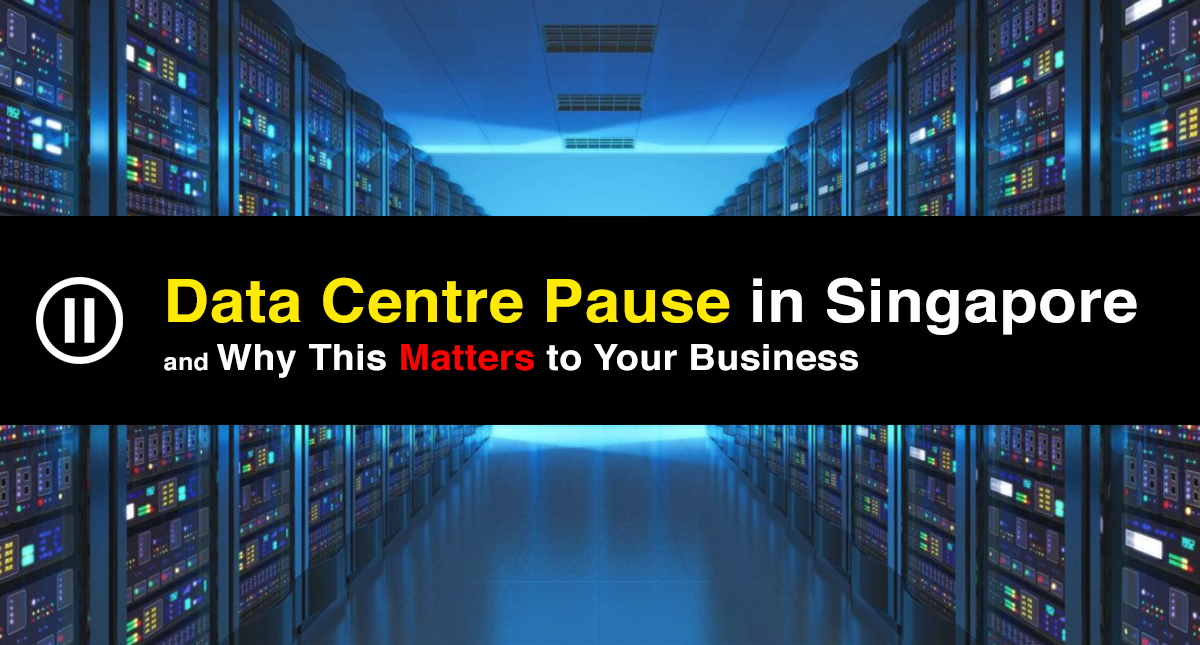 With more and more businesses moving into the digital space, into a world of big data, data centers are being coveted by many. The use of data brought efficiency and insights for businesses to improve services and solutions, connecting businesses to their consumers. The process was only hastened with the Covid 19 Pandemic, with many small privately-owned businesses moving into the digital space to continue their day-to-day operations.
Unfortunately, data centers may not necessarily be the most environmentally friendly solution for businesses. According to the Ministry of Trade and Industry (MTI), data centers are responsible for 7% of Singapore's total electricity consumption last year. Despite the benefits that data centers bring, a "temporary pause" has been implemented in the construction of new data centers. This is to ensure that the growth and development of data centers are moderated for a more sustainable Singapore.
The implementation brought the inevitable increment of rental costs in data centers and is likely to continue rising. According to Collier's Senior Director of industrial advisory asia, rental rates at data centers based on cost per kilowatt have since spiked by more than 30% from 2020. Colocation services, hosting and many other services are likely to see a spike as well due to the temporary pause.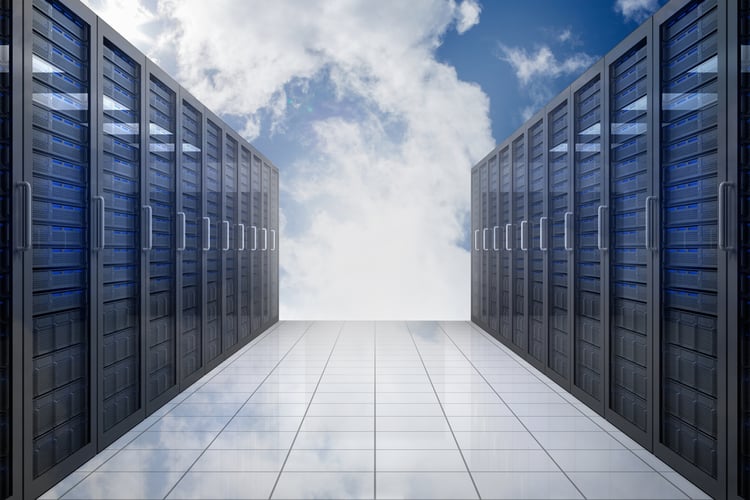 Future of Data Centers
According to Minister for Trade and Industry, Mr Chan Chun Sing, 14 data centers with a total capacity of 768W have been approved for construction in the last five years. This was a drastic increase from the 12 data centers of 307MW from the previous 5 years period. With Singapore's economic growth, data centers will prove to be vital. Minister Chan had stated in a parliamentary reply in February, that "Singapore's political stability and reliable structure are conducive for operating data centers" but needs to be "managed to ensure sustainable growth" due to their high consumption of electricity and water.
The future of data centers may be further moderated with sustainable growth as its focus. However, with digitalization taking over the economy, it is critical that data centers be managed with a good balance while ensuring sustainable growth. Mark Smith, Asia Pacific Managing director of global data center provider Digital Realty had stated in a Channel Asia article that he believes sustainability is a global mandate and not just specific to Singapore and it would be a key priority in Asia Pacific with Singapore leading the way.
In 2020, Keppel Data Centers Holding made announcements on their next steps of developing a floating data center park, which was originally made public back in 2019. The idea was to firstly save space in a land-scarce Singapore and harness seawater for cooling purposes. In a country like Singapore where resources are extremely limited, the floating data center park paved the way to sustainable growth for data centers.
In addition, in 2017, a Singapore government-backed project was exploring possibilities of building a multi-storey data center, more than 20 stories high. It was thought to save land space and energy usage through innovative architecture. The goal was to improve Power Usage Effectiveness (PUE) by 10 to 20 percent. No doubt, Singapore is definitely on its way to the sustainable growth of data centers.
What is Colocation?
Despite being a small country with only 278 square miles in size, Singapore is reportedly known to house approximately 60 data centers with a data center footprint of 357 megawatts. Colocation is fundamental to data centers. They provide businesses with rental space for their assets. Servers and computer hardware are usually being placed in these third-party facilities. These facilities provide physical security, redundant network connectivity, redundant cooling, and redundant power, all housed by the building itself.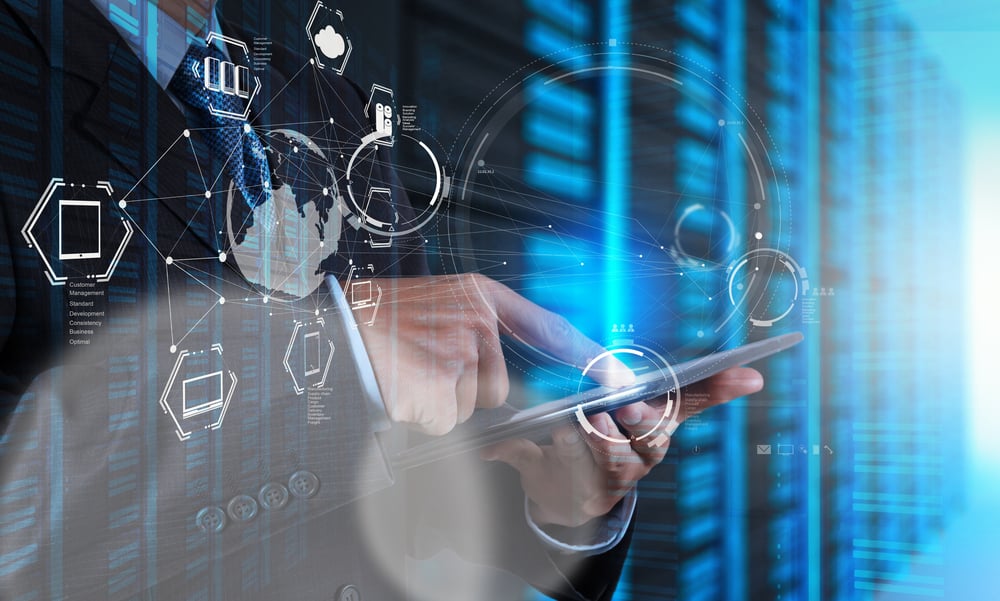 Features of Colocation
Colocation data centers provide everything that you need to keep your servers and hardware running. Redundant power ensures that the servers are constantly running even if a power failure were to happen while its high-speed redundant internet connection keeps the servers running with minimal disruptions. In addition, there is also 24/7 monitoring by the in-house security personnel and redundant cooling systems to ensure that the servers or hardware are not overheated which could disrupt operations for the business.
Most of these features are offered by data centers as their fundamentals and some might offer more. This makes colocation services rather attractive to many businesses. In addition, there are many more benefits colocation can offer.
Advantages of Colocation
Cost Efficiency
Leasing space costs less than building or expanding a data center. It also frees up office space and helps to save manpower cost. With a OpEX model, businesses need not invest heavily into a data center but opt for pay-as-you-go approach. This allows businesses to cut costs and in addition, still allow room for growth in the future, paying only what is required for now.
Most businesses do have the resources and budget to build and properly maintain their own data centers. Moreover, the time and effort required could have been put to better use in developing ideas to improve services or solutions one's business provides.
Risk Management
When emergencies happen, data centers can be relied on as they run on redundant power, redundant internet connection and redundant cooling systems. The facility is built as a failsafe with alternative and backup measures to ensure that your servers and hardware are running 24/7.
Experienced Management
Industry experts with years of experience help manage high-performance equipment while businesses can rest assure that their servers will be up 24/7 allowing smooth day-to-day operations. Most data center facilities provide 24/7 onsite support as well, allowing businesses to leave their worries with them. When problems that require immediate attention arise, they offer a peace of mind, knowing that it will be rectified in no time by the support team.
Flexibility & Scalability
As business brings in more and more traffic, there will be a time when expansion is required. Colocation facilities provides the flexibility for growth and customization according to the requirements needed. Not all businesses require all the features and functionalities a data center provides. Businesses can approach their colocation service provider to scale their solution when needed instead of wasting resources in additional equipment.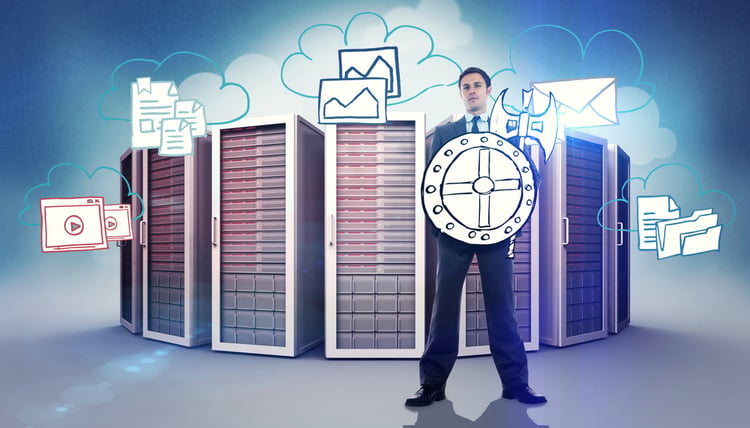 Conclusion
Colocation services prices are extremely likely to spike even more in the coming years. After signing the 2016 Paris Climate Agreement, Singapore's temporary pause and moderation on data centers will indefinitely contribute to the rising costs. Colocation services bring much improved work efficiency while saving costs for many businesses that do not have resources to build a data center. With its reliability in redundancy network, power and cooling systems, businesses should opt for colocation services before rental costs surges even further.
What's next for you?
Finding a colocation provider that meets your requirement will allow for you to grow your business without fear of interrupting your mission-critical infrastructure. As partners to top-tier colocation services providers, Netpluz deliver a high level of availability and reliability through secure, certified data centers and support from 24x7. Our customised and scalable services give you the control, whether you need a colocation rack, cage, or custom suite now or in the future.
Trust our expertise to ensure you are covered through our security and compliance services, including risk management, information security, audit preparedness, and support. We have a wide range of colocation and disaster recovery solutions delivering advanced shared infrastructure designed to enable operational and financial efficiency, reducing the burden on your IT staff.
Netpluz business support services are available 24 hours a day, 7 days a week, no exceptions. Our technical support starts with direct access to technicians in Netpluz's Network Operations Center (NOC) via phone or email.
Customers turn to Netpluz to reduce risk of non-compliance, cybersecurity, and for the predictably and cost-effectiveness. Netpluz provides customers with an extended team of experienced engineers and helps to focus resources on agility and differentiation. Are you curious how your current provider stacks up? Our experts will p.rovide a free security assessment to see how you measure up against the latest compliance and security standards. No risk, no commitment. Contact us today to get your free security assessment.
If you are serious about considering server colocation for your business, download the buyer's guide below and this should help you in your consideration and evaluation process.
References
Iron Mountain. "State of the APAC Data Center Market." [online] Available at: <https://www.ironmountain.com.sg/resources/general-articles/s/state-of-the-apac-data-center-market rel="noopener">
Mah, P. 2021. "Keppel Data Centres signs MOUs to explore floating data center park." Datacenter Dynamics. [online] Available at: <https://www.datacenterdynamics.com/en/news/keppel-data-centres-signs-mous-explore-floating-data-center-park/rel="noopener">
Mah, P. 2017. "Singapore's green high-rise data center plans: pie in the sky?" [online] Datacenter Dynamics. Available at: <https://www.datacenterdynamics.com/en/analysis/singapores-green-high-rise-data-center-plans-pie-in-the-sky/>
Spencer, L. 2021 "How Singapore's data centre operators are tackling government sustainability goals." Channel Asia. [online] Available at: <https://www.channelasia.tech/article/688729/how-singapore-data-centre-operators-tackling-government-sustainability-goals/>
Tang, S. 2021. "Singapore puts 'temporary pause' on new data centres: Why and what it means for the industry." [online] Channel News Asia. Available at: <https://www.channelnewsasia.com/news/business/new-data-centres-singapore-temporary-pause-climate-change-14719154>