A Chess Game With Cyber Criminals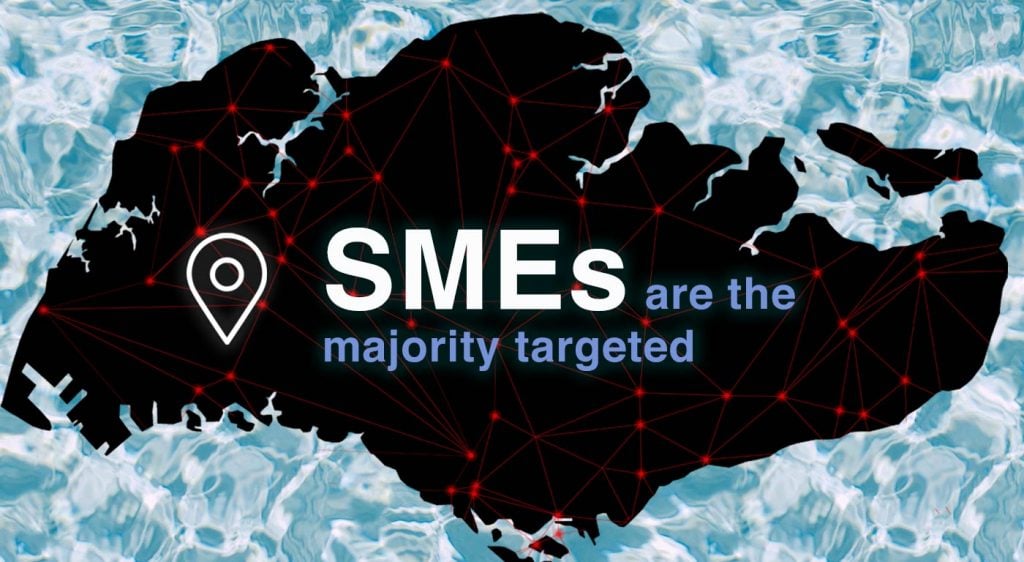 Managing cybersecurity in a business is like a chess game with cyber criminals. There is a lot to think about and one wrong move could result in a checkmate.
As the world gets more connected, it also brings more opportunities for these criminals to engage in their activities in the digital world.
Singapore is known to be one of the safest countries in the world but how safe are we exactly in the digital world?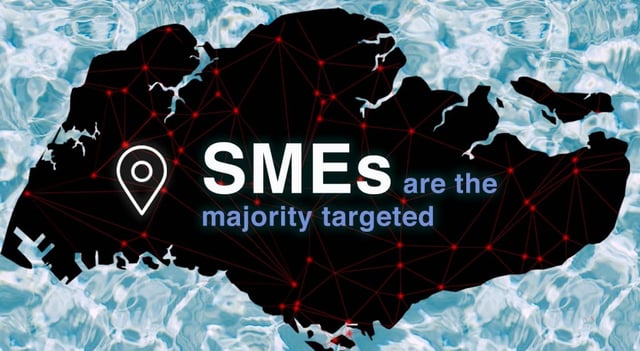 According to the Cyber Security Agency of Singapore (CSA), its 2019 Singapore Cyber Landscape Report indicated an increase in the number of cyber threats. Some of these common cyber threats include website defacement incidents, phishing and malware infections. For website defacements, there was an increase from 605 cases in 2018 to 873 cases in 2019. Majority of the attacks were targeted at SMEs. For phishing and malware infections, CSA reported attack origins from mostly Singapore.
This is an alarming trend, as SMEs, unlike big corporations, may not necessarily have the deep pockets in employing high-end cybersecurity solutions. In addition, with the recent changes to the Personal Data Protection Act (PDPA) in Singapore, businesses are expected to pay a heavier fine in the event of a data breach.
According to Synergix Technologies, SMEs contribute 50% of Singapore's national GDP. In other words, if SMEs were to crumble, so will Singapore's economy. This shows the importance of SMEs in Singapore and the urgency of those cyber threats being neutralised.
Many SMEs may already have some common cybersecurity solutions in place such as Firewall Protection, Endpoint Protection and Anti-Virus/Spam. These are the fundamentals any SMEs should have, however, staying ahead of the game would mean going beyond.
So how exactly do I stay ahead?
Recognise that it is like a game of chess. Staying ahead would require multiple strategies devised to predict movements and protect your important chess pieces.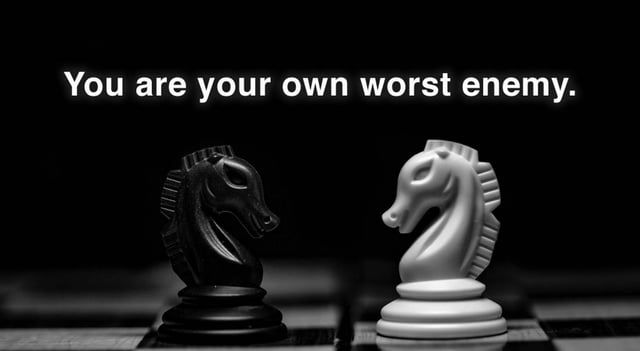 You Are Your Own Worst Enemy.
In a game of chess, a single bad move could lead to your opponent's victory. Similarly, a single click from an employee could lead to a possible cyber attack. In most cases, cyber criminals get their way due to employees' negligence. Human error was identified as the root cause for 8 in 10 cyber attacks during the pandemic period. With working from home becoming the new norm, it is difficult for businesses to keep track of what their employees are clicking on or downloading. This usually happens among the lower-level employees suggesting a strong need for monitoring. However, it can be remedied if employees were to be given ample training on cyber security awareness. With these training sessions, employees can then adopt healthier working habits online, thus denying cyber criminals possible gateways to the organisation.
Know Thy Enemy.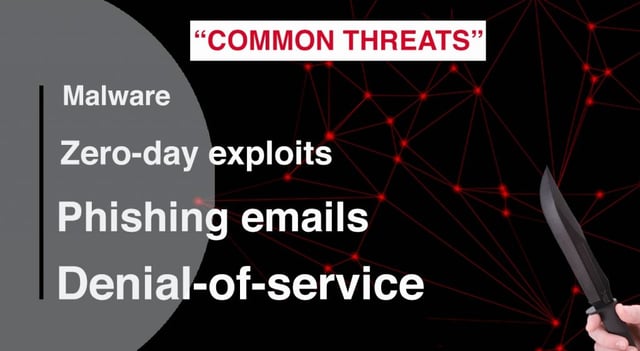 You now know your worst enemy, what about your common enemies? There are a few common cyber threats that businesses should know about; they include malware, phishing emails, zero-day exploits, denial-of-service-attack and many more that one can fall to. Employing a third-party service provider is the best solution for businesses as they have a comprehensive team of experts that can help manage their cybersecurity needs. They know best. Furthermore, hiring highly experienced IT professionals may not be the most cost-efficient compared to a managed service provider in the long run.
Checkmate.
The one move that says it all. There are so many different approaches to a game of chess. What if I told you they can be simplified into just one? One move, one solution.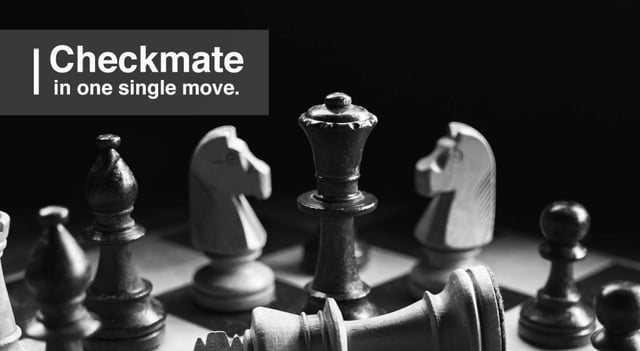 To simplify and satisfy communication needs, Netpluz offers a comprehensive solution for businesses called the eSentinel. The eSentinel is a 360-degree one-stop cybersecurity platform simplified for businesses that covers the main three aspects of cybersecurity, attack prevention, security assessment and threat detection. Its main features include DDoS Mitigation for the External Defense Layer, Next-Generation Firewall, Intrusion Prevention System, 24/7 SNOC Monitoring with alerts & notification, Customisable Network-layer policies and Periodic Vulnerability Assessment for the Internal Defense Layer. These features were only for bigger corporations with deep pockets originally but with eSentinel, Netpluz is now able to provide more quality services to SMEs at an affordable rate.
This is a game-changing solution in the market especially for SMEs that are looking for a well-rounded solution that would not burn a hole in their pockets.
Conclusion
With all the good practices and solutions in place, it would not be easy for cyber criminals to act upon your business. However, the human error factor is still rather unpredictable. With all the preventive measures in place, providing training and monitoring on employees, it is still possible that a cyber attack might happen.
In situations like these, cyber insurance can be very useful for SMEs to cushion their financial impacts in an event of a cyber attack, leading to data breaches. For an email phishing incident, cyber insurance covers the full cost of the forensics process and for ransomware incidents, it covers the full cost of bitcoins as they are usually the currency requested to be paid in.
To learn more about cyber insurance and eSentinel's extensive palette of security features, do sign up for the upcoming webinar by Netpluz, featuring Commercial Director, Kenneth Wee and guest speaker from Chubb, Elsa Xu, Financial Lines Manager. The webinar, "Cyber Risk Management in the New Digitalisation Age" will highlight the features of how cyber insurance and eSentinel plays a part in today's digital world with risk management processes.
References:
"Cyber Threats Grew in 2019 Amid Rapidly Evolving Global Cyber Landscape." Cyber Security Agency, www.csa.gov.sg/news/press-releases/cyber-threats-grew-in-2019-amid-rapidly-evolving-global-cyber-landscape#:~:text=Cybercrime%20remains%20a%20concern.
Bianculli, Larry. "10 Common IT Security Risks in the Workplace." CCSI, 10 Oct. 2017, www.ccsinet.com/blog/common-security-risks-workplace/.
"Business Challenges for SMEs in Singapore in 2019." Synergix Technologies ERP System, www.synergixtech.com/news-event/business-blog/business-challenges-smes-2019/#:~:text=In%20Singapore%20currently%2C%20there%20are.
Kass, DH. "Research: Human Error, Stress and Cybersecurity Amid COVID-19 Pandemic." MSSP Alert, 12 Nov. 2020, www.msspalert.com/cybersecurity-research/covid-19-cyber-risks/.
Author: Sebastian Toh